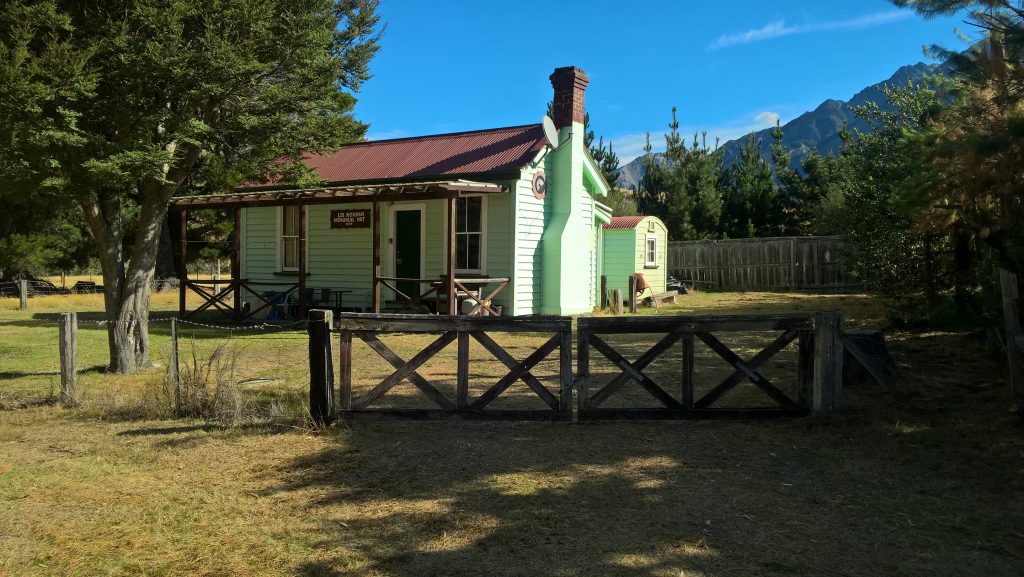 Les Moxham Memorial Lodge at Cass
Lodge facilities
Sleeps 8-9 , one bedroom with a double and 2 sets of bunks and sleep-out with one set of bunks and a single bed.
The lodge is a former railways cottage and has a long historical connection to the area. It is 125 km from Christchurch and takes 1 ½ hours driving. Fishing opportunities in the area are Lake Sarah 3 km, Lake Grasmere 4km, Lake Pearson 7km. Lake Hawden and Lake Marymere are within ½ hour driving and Broken River is ¾ hour away.
This Lodge, named after one of our early members has electricity so has a refrigerator, full electric stove and microwave. We have just extended the lodge and now have a flush toilet and shower. Behind the building is a former guard's van which is now the sleep out. One other plus the lodge has an open fire. From April to November take a heater for the sleep out. Don't forget to take insect repellent.
Hut Rules Etc:
Refer to notices and information folder in the lodge for lodge rules, water requirements, community fire fighting equipment etc.
Phone:
Nearest telephone in case of emergency is at the occupied Railway house, or at Grasmere Station. There is no cell-phone coverage at Cass.
Nearest Shop / Garage:
Springfield or Arthurs Pass – both 30 minutes away.
Nearest Restaurant:
Bealey Hotel – 15 minutes drive away.
Lodge Location:
Cass, 1.5 hours comfortable drive, or 130 km by sealed road from Church Corner along the main West Coast Highway. Turn right into a grass driveway opposite the roadway fronting the railway houses. The drive has a paddock to the left of it, with a house in behind the trees to the right of it. Travel down the long drive and there you will find the hut.
Infomap map references: 1:50,000 Sheet 260 – K34 "Wilberforce", grid K34 088959
Useful info: – The Lodge is ideal for summer and winter use by anglers, and is also at a useful location for Club members who might also be skiers. Arthur's Pass is about 30 minutes away. Greymouth or Hokitika can be reached in easy day trips.
– We have just finished stage 2 of a redevelopment, so the hut now has full ablution facilities inside.
Some recommended and easily accessed local fishing locations:
| | | | |
| --- | --- | --- | --- |
| | | | |
| | 5 minute drive, 20-minute walk. | | |
| | | Broken River – lower reaches. | |
| | | | |
| | | | |
Save
Save
Save
Save
Save
Save
Save